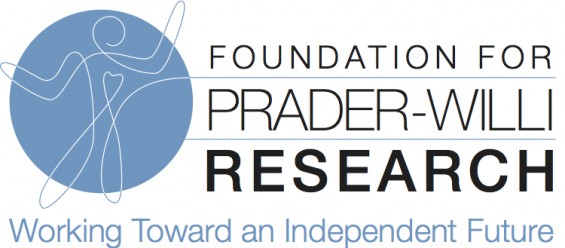 ---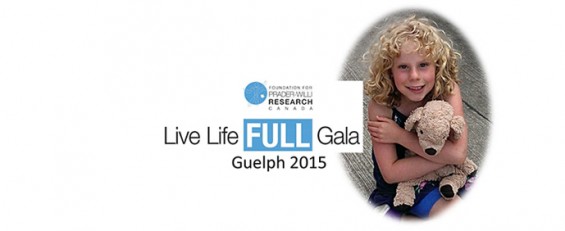 Hats off to Ryan and Sarah Kelly, parents to Clare and Neve, as they held their 6th Annual Live Life FULL Gala, at Creelman Hall, University of Guelph on June 5, 2015. When the Kelly family decided to host their first gala their hopes and goals were to celebrate their community, to promote awareness for PWS, and to raise funds for research. Over these past six years, they feel extremely blessed to be able to say that each and every one of their goals have not only been achieved, but have also exceeded their expectations. With close to 300 guests, the gala featured dinner, drinks, live band, dancing and a silent and live auction. Since their first Gala, the Kelly family have raised over $180,000 for PWS research!
"Life isn't about waiting for the storm to pass. It's about learning to dance in the rain."
-Vivian Greene
---
Mentor College puts on a Fashion Show with the proceeds coming to FPWR Canada!
Mentor College held its 2015 Fashion Show on April 18, 2015. This event recognized and showcased one of the biggest influences on and contributors to our culture, religion, and everyday life: art. From the aria from the Italian opera, Tosca,by Guacomo Puccini, Vissi D'arte itself translates to, "I lived for my art." This year's show featured some of the most iconic individuals and groups who have affected our lives and our culture through their art. All funds raised from the Fashion Show were donated to SickKids Foundation and FPWR Canada.
Michelle Cordeiro, Operations Director for FPWR Canada visited the Main Campus of Mentor College as members of the 2015 Fashion Show Committee presented her with a cheque for $20,000!
Thank you to Linda Starcevic for connecting Mentor College and FPWR Canada.
---
Calgary Casino Night
Congratulations to Brooke Gibson and her volunteer committee for kicking off the FPWR Canada National Conference (Calgary, AB) on May 29 with a Casino Night special event. The evening included card games, refreshments,photo booth and silent auction. Family and friends joined together showing their support wearing blue and white.
---
FPWR Canada National Conference May 30 & 31, 2015 "Sharing Solutions", Calgary, AB
Special thanks to Brooke Gibson and volunteers for an excellent National Conference weekend filled with informative presentations, new and renewed friendships, laughter and good cheer.
Thank you to all guest speakers and presenters for empowering those in attendance.
Missed the Conference? Please visit http://www.fpwr.ca/news-events/events/national-research-conference/ to download conference presentations and handouts.
---
The Global PWS Registry has launched
The Global PWS Registry has been successfully launched! Your involvement is critical. The power of the Registry is dependent on community participation. Now is the time – sign on today and help exceed the goal of 1,000 registrants in the first 12 months. Click here to get started today.
As individuals we are strong – as a community we are unstoppable.
It Starts With Us!
---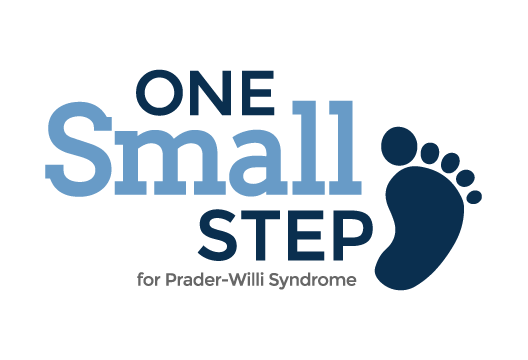 Congratulations!
GREAT JOB and shout out to our OSS Hosts who have completed their walks:
OSS Halifax – May 30, Hosted by Joy-Lynn Suttle, Tasha Tyrell and Belinda Sawler
OSS Brampton – May 31, Hosted by Jack and Belinda Jones
OSS Grande-Prairie – June 20, Hosted by Tammy Renwick
---
Upcoming Canadian ONE Small STEP events !
Thank you to everyone who has registered a walk.
OSS Edmonton (July 11)
OSS Montreal (August 2)
OSS Happy Valley-Goose Bay (August 15)
OSS Rivières-des-Prairies (August 22)
OSS Fairview (August 26)
OSS Ste-Julie (August 29)
OSS Richmond Hill (August 30)
OSS Delta (September 5)
OSS Saint John (September 6)
OSS Quebec (September 12)
OSS Ottawa (September 13)
OSS Calgary (September 13)
OSS Winnipeg (September 19)
OSS Toronto (September 20)
OSS Toronto-Earls Bales Park (October 18)
OSS Saskatoon (TBD)
OSS Montreal Bowl-a-thon (TBD)
Ongoing Virtual Walks
Please support our Canadian virtual walks. Or you can open your own virtual walk page and distribute to your friends, family and community. An easy and quick way to fundraise from the comfort of your home.
---
"Cuddle Up & Read"
From May 6-26, the Kelly Family launched
"Cuddle Up & Read" for PWS Research at their daughter's school. They asked all students to participate in a Read-A-Thon by collecting pledges from their family and friends for every book each student read. On May 26 the school brought the fundraiser to an end by holding a school wide reading hour asking all children to bring their favourite books to school to read and to share with their classmates. The "Cuddle Up & Read" raised over $2,000 with all funds raised donated to FPWR Canada.
Thank you Sarah and Ryan for this wonderful initiative! For information on how to make this event happen in your school please contact carole.elkhal@fpwr.ca or michelle.cordeiro@fpwr.ca
---
FPWR Canada Receives Generous Gift for Academic Development Research for Children with PWS

On May 22, 2015, FPWR Canada was the grateful recipient of a cheque in the amount of $15,000 from The Frank H. Hori Charitable Foundation. This donation, made in support of their grandniece, Miss Georgia King, is designated for academic development in children who have Prader-Willi Syndrome. Georgia has Prader-Willi Syndrome.
Frank H. Hori was a very successful and caring businessman and community member who understood the importance of social and academic development needs to the quality of life of children who have Prader-Willi Syndrome.
FPWR Canada is very grateful to the caring and generous donation from The Frank H. Hori Charitable Foundation supporting PWS research. This generous donation means we are able to continue in our efforts to fulfill our Mission "to eliminate the challenges of PWS through the advancement of research."
Through this donation, The Frank H. Hori Charitable Foundation is helping make it possible for FPWR Canada to continue to search out new academic learning research opportunities. Without donors such as The Frank H. Hori Charitable Foundation, we could not realize our research goals and for this FPWR Canada is truly grateful.
---
Steak Fry
Congratulations to Jana Floer and Kathie Bloor and their team of volunteers for their first fundraiser, a Steak Fry Dinner which took place in Gladmar Park, Saskatchewan. Jana and her team held this event in support of Alexa Woitas, daughter of Josh and Coby Woitas. The event was held on Friday, June 26. All funds raised are generously being donated to FPWR Canada for Prader-Willi Research. The event included: Steak fry dinner, bucket draws, silent auction, a fastball game and fireworks. Wonderful Job!
---
Congratulations to Association Prader-Willi Quebec for their Annual Golf Tournament
On June 14, 2015, Association Prader-Willi Quebec held their annual golf tournament raising over $31,000 for Prader-Willi Research. Special thanks to Anne-Marie Blais, Maxime Beaupré, Geneviève Charbonneau and Jean-Sebastien Lefebvre for their great efforts. Thank you to the families and volunteers who helped make this event another amazing success!
---
New PWSA Alberta Executive
Congratulations to the new PWSA Alberta Executive who were elected on Sunday, May 31, 2015 during their Annual General Meeting. The members of the Executive include: Brooke Gibson, President; Miranda Apesland, Vice-President; Tamara Linklater, Treasurer; Jill Hockin, Secretary; Phil Jarmin, Past President and Director; Genevieve Currie, Director and Tricia Kamba, Director. Best wishes for success!
---
Nominate your PWS Community Champion
FPWR Canada 2016 IPWSO Conference, Toronto, Ontario (Canada) July 20 – 24, 2016 For those who belong to IPWSO member associations and those who are members of other PWS Associations, FPWR Canada presents: "Nominate your PWS Community Champion". This is an excellent opportunity for your organization to nominate your "PWS Community Champion" and have this person's name eligible for FPWR Canada's 2016 IPWSO Conference Prize Promotion. The prize will consist of a trip for two to Toronto, Ontario Canada and includes airfare, accommodations, Conference fees up to maximum of $2500 CDN. For additional information please contact FPWR Canada at info@fpwr.ca or please go to: http://www.fpwr.ca/2015/announcements/nominate-your-pws-community-champion/