---


Registration is OPEN until July 12, 2016 at midnight.
Please go to www.fpwr.ca or http://www.fpwr.ca/news-events/events/ipwso-conference/ to register today!
The Parent Conference registration fee as of May 16, 2016 is $325 CAD and includes:
Breakfast, breaks (morning and afternoon) and lunch daily. For example, if you are a parent registering for the Conference July 23 & 24, your $325 CAD fee includes two days with all meals as listed
Opportunity to attend the Scientific Conference on July 21 & 22 (this is free!) This does not include meals. Meal tickets can be purchased at a price of $150 for the two days.
AND, the Saturday evening "Global PWS Community Gala" which includes a 4 course meal and live entertainment with dancing
The Sheraton Centre Hotel is very conveniently located in the heart of downtown Toronto and for those meals not covered during the Conference there are a number of local restaurants close to the hotel.
---
Volunteers Needed!
What: IPWSO Conference
Where: Sheraton Centre Toronto
When: Saturday, July 23 and Sunday, July 24
Time: Saturday – 8:00 am – 10:00 pm and Sunday – 8:30 am – 6:00 pm
Do you know of a High School or college student (16+), respite worker, siblings (16+), teachers aid, therapists, health care professional, etc. who would volunteer their time and have the opportunity to gain experience with people with Prader-Willi Syndrome?
We are looking for volunteers for our Live Life FULL People with PWS Program (assist with pre-planned activities for children, youth and young adults with PWS and their families).
We ask that wherever possible you commit to either a full morning or full afternoon (a full day would be fantastic!).
Please fill out the Volunteer Registration Form http://www.fpwr.ca/wp-content/uploads/2014/11/Volunteer-Registration-Form.pdf and email the completed form to info@fpwr.ca by July 15, 2016.
All volunteers will require a background check which will include providing a current Certificate of Conduct.
Thank you in advance for choosing to volunteer with the 2016 IPWSO Conference!
---
2016 IPWSO Conference Sponsors
Headline Sponsor – Scientific Conference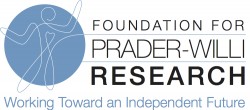 Headline Platinum Sponsor – Caregivers Conference

Gold Sponsor

Headline Sponsor for the People With PWS Program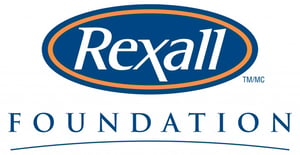 Nickel Sponsor for the People with PWS Program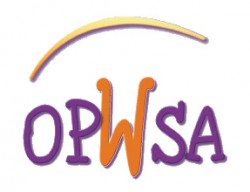 Nickel Sponsor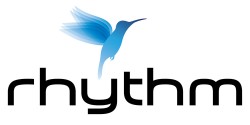 Scientific Conference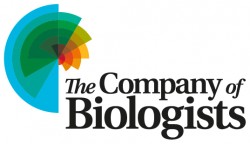 This Scientific Conference of the 2016 International Prader-Willi Syndrome Organisation Conference was supported by the Canadian Institutes of Health Research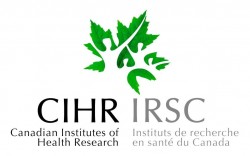 Flight Sponsor
---
Upcoming Canadian ONE Small STEP events !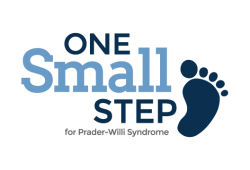 Thank you to everyone who has registered a walk.
OSS Edmonton, AB (July 9)
OSS Hampsted, QC (August 7)
OSS Happy Valley-Goose Bay, NL ( August 13)
OSS Richmond Hill (August 21)
OSS Charlottetown, PEI (August 21)
OSS North Vancouver, BC (August 21)
OSS Longueuil, QC (August 21)
OSS Vercheres, QC (August 28)
OSS Calgary, AB (September 11)
OSS Ottawa, ON (September 11)
OSS Toronto, ON (September 11)
OSS Winnipeg, MB (September 10)
OSS Halifax, NS (TBD)
OSS Quebec, QC (September)
OSS Fairview, AB (Virtual walk)
---
Ongoing Virtual Walks
Please support our Canadian virtual walks. Or you can open your own virtual walk page and distribute to your friends, family and community. An easy and quick way to fundraise from the comfort of your home.
---
Prader-Willi Syndrome Fundraiser – Hungry for a cure for someone we love – GO TEAM OWEN
On May 7th 2016, Amber White and her team of volunteers hosted their dinner event for her son Owen.
A special thanks to the organizing committee:
Jonathan Levely, Tara and Steven White, Cindy White, Tina and Tim Levely, Andrea Browning and Terry Makins (Dj for the night)
Amber was also extremely thankful for all the friends and family who helped raise money.
The event included:
A Lottery Tree with over $70.00 in Scratch & Win tickets
Raffle tickets for 20 + baskets with a variety of items, such as: Liquor Store, Bath & Body Works, Toronto Blue Jays, Coca-Cola, Microwave, Starbucks Coffee, etc.
In Amber's speech she encouraged her friends and family to spread awareness about PWS. She told them all she knew about PWS and then quizzed them on the information she had provided them with. She informed her guests that not only did she want them to donate that night, but also to research PWS and learn about it tell their friends and family about it. Way to spread the awareness!
Her goal is to raise awareness along with fundraising. She is confident that this really opened up her friends and family's eyes.
The event raised a total of $5,500.00.
Congratulations Amber and team!
---
Footprint Campaign
Do you know of a small shop or a friend that owns a business that would like to help spread awareness and raise funds at the same time?
Introducing the Footprint Campaign.
Each foot is 2$ and they can be put around the business, establishment, windows or
even used at a One Small Step Walk to spread awareness at the same time.
To order your footprints contact: carole.elkhal@fpwr.ca
---
FPWR Canada receives $1M Commitment to Support Prader-Willi Research
May 27, 2016 – Toronto, Ontario: FPWR Canada, a registered charity dedicated to supporting research to advance the understanding and treatment of Prader-Willi syndrome, announced it is the grateful recipient of a $1M commitment over the next 10 years to PWS Research. This is the largest donation commitment received in the history of the organization.
The announcement of this most generous gift, from an anonymous donor, was completed at the May 13, 2016 Toronto Gala, hosted by Michelle and Manny Cordeiro, co-founders of FPWR Canada and Co-Chairs of the Gala. The announcement also coincides with Prader-Willi Syndrome Awareness month.
"This $1M commitment over the next 10 years will support FPWR Canada in its goal to commission research into the cause, cure and control of Prader-Willi Syndrome. We wish to express our heartfelt thanks and gratitude to the donor who wishes to remain anonymous, but will truly have an impact on research initiatives. We want you to know that your commitment of $1M will help our children live life FULL. As a family we believe, "we must let go of the life we planned, so as to accept the one that is waiting for us." Thank you for helping us on that journey." – Michelle and Manny Cordeiro
---
Congratulations! 10th Annual Toronto Live Life FULL Gala
On Friday, May 13, Michelle and Manny Cordeiro celebrated their 10th and Farewell Annual Live Life FULL Gala, with 460 guests in attendance. With the generosity of the gala guests, donors and sponsors, this year's gala raised $115,000. Manny and Michelle, along with their dedicated committee members, hit their 10 year goal of one million dollars. Way to go Cordeiro Family! The hosts, Manny and Michelle Cordeiro would like to thank their committee members for all their hard work and efforts to make this such a successful event.
---
7th Annual Live Life FULL Guelph Gala
On June 3, 2016 Ryan and Sarah Kelly hosted the 7th Annual "Live Life Full" Gala in Guelph ON. It was a great evening that consisted of informative presentations, Live Auction, Silent Auction and Live Entertainment featuring the "Dave Murphy Band". We are so amazed with the support we receive year after year in our community. We had approximately 230 people attend and we raised $30,000 for FPWR Canada. Our 9 year old daughter Clare has Prader-Willi Syndrome and our 6 year old daughter Neve has Down Syndrome. Once again, Mark Giroux one of FPWR Canada's board members, put together a very informative presentation that highlighted the challenges of PWS, and also tied in our other theme which was Celebrating the Abilities of all Individuals with Special Needs. Our keynote speaker was Keegan Johnson, and he did an amazing job presenting our foundations objectives and reflected on the challenges that our children face.
Finally, we highlighted the fact that Guelph recently hosted the Ontario Special Olympic Spring Games. In addition, we spoke about the wonderful programs and support our community provides not only for our girls but for the many other individuals living with special needs. Our objective has always remained the same, Raise awareness, Raise Funds and Celebrate all Individuals with Special Needs.
---
6th Annual Live Life FULL Montreal Gala
An amazing night in Montreal. Come enjoy a Five course meal, dance to the sounds of DJ Goldstar and have a chance to win amazing prizes… Do not miss this amazing annual event. All proceeds will go to FPWR Canada.
---
Update on the GH Access Group Progress
The GH Access Working Group is under the leadership of Holly Sine. Holly is the parent of a two-year old son with Prader-Willi Syndrome. Holly brings over ten years experience in pharmaceutical regulations, sales and marketing to the process for our submission to the Ontario Drug Benefit (ODP) Management Program.
Working closely with AXSource, a regulatory consulting firm, the process for submission together with the factors required by the Ontario Drug Benefit Management Program supporting the review and consideration of FPWR Canada's request for growth hormone funding inclusion, were identified. These factors include cost effectiveness, clinical evidence, patient impact on improving the quality of life, impact on other health care services, efficacy and safety together with overall impact on economic and budget.
In Canada we do not have a manufacturer with label claim for GH. To that end it was identified FPWR Canada would have to complete a submission to follow the guidelines required by the Ontario Government.
In January and February 2016 two GH questionnaires were launched across Canada. These questionnaires were developed to assist in obtaining information and, parent/family testimonials supporting our application to ODP for funding inclusion of GH for PWS diagnosis and NOT just GH deficiency.
We are moving forward with a physician/clinical application and presently we are working closely with endocrinologists in Ontario supporting us in the preparation of our application. For this type of application we needed to know more details about our community, building statistical support – thank you to all who responded to our call for action with our surveys!
This is a complex and labour intensive process of government lobbying, government funding and commercial/financial incentives for a small population. The Working Group has a process in place to achieve its goals and believes working with AXSource in preparing our proposal to government the achievement of these goals will be realized.
---
FPWR Canada 8th Annual Golf Tournament
Corporate sponsor opportunities are available.
For more information or register call Tad Gacich at 416-428-1012.
Registration can also be made online at www.fpwr.ca or by email at tad@gacichfinancial.com
---
Congratulations to the Montreal Golf Tournament hosted by Association Prader-Willi Quebec
Another wonderful Golf tournament event for the Association Prader-Willi Quebec. Although it was a cold day and the weather was rainy, it was a joyful and very successful event. Once again, Maxime Beaupré, Anne-Marie Blais, Geneviève Charbonneau and Jean-Sebastien Lefebvre did an amazing job bringing together golfers to raise money for PWS. Approximately $25,000 was raised and all will go to FPWR Canada for PWS research.
Congratulations again!
---
The Global PWS Registry has Launched!

The Global PWS Registry has been successfully launched! Your involvement is critical. The power of the Registry is dependent on community participation. Now is the time – sign on today and help exceed the goal of 1,000 registrants in the first 12 months. Click here to get started today.
As individuals we are strong – as a community we are unstoppable.
---
Recurring donations, you won't even feel it!
---
Special Events!
In 2015 FPWR Canada received over $50,000 raised through Special Events!
This was fantastic and we need YOUR help to make this happen again this year!
Special events are just that – Special. The event can be a function, activity, or occasion that raises money for a charity – FPWR Canada.
With creativity and out-of-the-box thinking a small group of people can hold Special Event Fundraisers with great impact. Not only are you raising money for FPWR Canada, you will be bringing awareness to Prader-Willi Syndrome.
Why run a special event?
To raise money for Foundation for Prader-Willi Research Canada
To raise awareness for your family, Prader-Willi Syndrome and FPWR Canada
To gather a community together to celebrate its initiatives in running a Special Event can be small. They do not always have to be grand events. Some of the more common types of special events are:
Golf Tournaments – Tee Up for PWS by inviting your friends and family to a day on the course at your local golf course
Bowl-A-Thon – Rent out some lanes at your local bowling alley and Invite your friends and family
Neighbourhood Yard Sale – One person's trash is another person's treasure. Gather your neighbours and have a community yard sale
Carnival Event – complete with bouncy castles, games of chance and treats for one and all.
Casino Night – Get dressed up and have a fun night out with your friends and family
Talent Show – Everyone has a hidden talent they want to show off
Read-A-Thon – Do you have a reading month at school? Last year a family supported FPWR Canada by having a Special Event called "Cuddle-Up and Read", which raised $2,600. The child's whole school was involved.
Recycling drive – have your neighbours collect recyclables for a month and donate the proceeds to FPWR Canada
Your FPWR Canada team are happy to provide on-going support for any special event – big or small. We are behind you 100%.
---
Donate a car Accepts Vehicle donations for FPWR Canada
You can turn your vehicle donation into generous dollars to support Foundation for Prader-Willi Research Canada!
Working on our behalf, Donate a Car Canada will accept your vehicle for donation – running, or not! Old or new!
There is no cost to you, and the process is incredibly easy!
Donate a Car Canada will facilitate all aspects of your car donation from the pick up to the final sale, ensuring that your vehicle will be sold for the highest sale outcome possible. They will then forward the net proceeds on to FPWR Canada.
Donate your car to FPWR Canada: