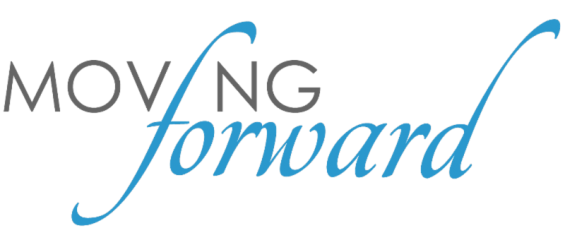 FPWR Canada Announces New President!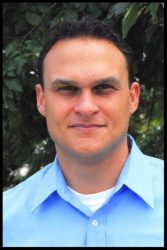 Toronto, ON (July, 2017) – The Foundation for Prader-Willi Research Canada (FPWR Canada) a volunteer-based registered charity whose Mission is to eliminate the challenges of Prader-Willi Syndrome (PWS) through research, announced the appointment of Jack Jones as the new President of their Board of Directors.
"Becoming President of the Foundation for Prader-Willi Research Canada is another way for me to serve this amazing organization,"said Jack Jones." So many members of our PWS community raise funds to support our research grants program. Working with the Board and our community has always been an honor and a privilege."
Jack Jones, new Board President, recently completed a term as Vice-President. He joined the organization in 2011 after his daughter Brooke was born and diagnosed with PWS. He and his wife, Belinda, joined organizations and special parent groups to learn more about PWS. They attended PWS Conferences and became members of the FPWR Canada National Conference Planning Committee. In 2012 they organized the Brampton One SMALL Step for PWS and have since that time raised over $250,000 supporting PWS research.
He and his wife adopted the motto "Keep Moving Forward". Jack believes that FPWR Canada is supporting the best possible PWS research in the world and feels strongly that as we "Keep Moving Forward" we are supporting the best possibility the PWS community has for a cure!
The Foundation for Prader-Willi Research Canada (FPWR Canada) is a registered charitable organization. Registration number 855717385RR0001. Our Mission is to eliminate the challenges of Prader-Willi Syndrome through research.
---
FPWR Canada receives $1M Commitment to Support Prader-Willi Research
May 27, 2016 – Toronto, Ontario: FPWR Canada, a registered charity dedicated to supporting research to advance the understanding and treatment of Prader-Willi syndrome, announced it is the grateful recipient of a $1M commitment over the next 10 years to PWS Research. This is the largest donation commitment received in the history of the organization.
The announcement of this most generous gift, from an anonymous donor, was completed at the May 13, 2016 Toronto Gala, hosted by Michelle and Manny Cordeiro, co-founders of FPWR Canada and Co-Chairs of the Gala. The announcement also coincides with Prader-Willi Syndrome Awareness month.
"This $1M commitment over the next 10 years will support FPWR Canada in its goal to commission research into the cause, cure and control of Prader-Willi Syndrome. We wish to express our heartfelt thanks and gratitude to the donor who wishes to remain anonymous, but will truly have an impact on research initiatives. We want you to know that your commitment of $1M will help our children live life FULL. As a family we believe, "we must let go of the life we planned, so as to accept the one that is waiting for us." Thank you for helping us on that journey." – Michelle and Manny Cordeiro.
Prader-Willi Syndrome (PWS) is a rare, genetic disorder affecting approximately 1 in 15,000 people. Nearly every system in the body is impacted by a PWS diagnosis but the most predominant symptom is extreme hunger. A person with PWS never feels full. There are currently no effective treatments to regulate appetite in PWS. Additional associated problems include growth hormone deficiency, behavioral challenges, intellectual disability, anxiety, sleep disturbances, and scoliosis.
FPWR Canada has thousands of parents, family members, researchers, and others who are interested in addressing the many issues related to PWS. Childhood obesity, developmental delays, psychiatric disorders, and autism spectrum disorders are issues related to PWS.
The mission of FPWR Canada is to eliminate the challenges of Prader-Willi Syndrome through the advancement of research. FPWR Canada supports cutting edge research around the world to advance the understanding of PWS.
---
FPWR Canada's Research Page
FPWR Canada is all about the research and we want you to be in the know! To find the latest and most up to date information from FPWR Canada including the five year research plan, current research projects funded by FPWR Canada and so much more:
Did you download the new FPWR Canada APP?
This APP is FREE and will provide access to important information from the latest in "Research Initiatives" to "How to Deal with Medical Issues". All at the touch of a button!
How to download the new FPWR Canada APP:
Go to your Apple Store or your Google Play store and type in FPWR Canada and download the APP to your Smartphone or your Tablet.
>By using our APP you will receive notifications from FPWR Canada with the latest information.
Download it TODAY!
It's FREE, quick and easy!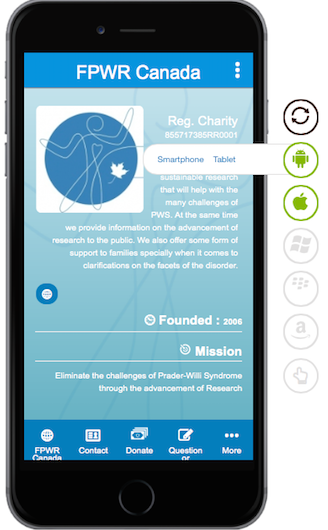 ---
8th Annual FPWR Canada National Conference
What an incredible day! Thank you Michelle Cordeiro and Belinda Jones, Co-Hosts for filling Saturday, May 13 with information, opportunity and networking!
A special thank you to our guest speakers and everyone who attended the Conference. We were pleased to learn first hand about our 5 Year Research Plan and how we can become involved in reviewing projects as a parent advocate. The outcomes from current research and the hope we are building upon for next steps. Thank you Dr. Theresa Strong!
Karen Balko and Dr. Sanjukta Basak talked about a healthy nutrition approach to the management of PWS and insight into supplementation and what we should consider when embarking upon supplements.
Dr. Jill Hamilton and Holly Sine discussed the Growth Hormone submission. Dr. Hamilton reviewed research included in the GH application. Holly provided a review of the timelines associated with the submission. They announced the GH application had been completed and was submitted! It was requested that families complete the Patient Evidence Forms supporting our application to the Ontario Public Drug Program. Many families submitted these at the end of the day however we are pleased to accept your form at any time.
Jen Coens, Executive Director OPWSA and Holly Sine, Board Co-Chair provided a detailed overview of the work being completed by OPWSA. Great outreach!
Cathy Mallove provided an interesting interactive presentation regarding the Residential Options Working Group.
One SMALL Step, FPWR Canada's signature fundraising event was highlighted by Carole Elkhal, OSS Canadian Coordinator. Congratulations to Nicki McCauley for signing up to Host a walk this year and winning the Samsung tablet!
Planning for the Future enabling financial solutions for people with disabilities and their families was the focus for Ron Malis' presentation. Learning about the importance of Wills, RDSP and estate planning for our loved ones was important.
Executive Dysfunction and Oppositional Defiant Disorder and Positive Behaviour Support. Patrice Carroll and Lee Chamberlain from Latham Center talked about what these common traits and behaviours are in people with PWS and how do we work with our children.
Jack Jones, FPWR Canada Vice-President ended this jam packed day with a message for all in how to create our BUZZ by spreading the word about PWS and having others become involved in raising funds to further research. Jack launched FPWR Canada's APP which is another opportunity to create links throughout our community and networks enabling others to become involved!
---
Saluting our Fundraising Champions – You Make It Happen!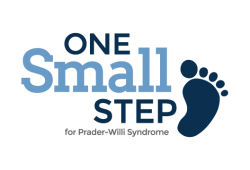 One SMALL Step Events 2017
AS A COMMUNITY, WE'VE GOT THIS!
Thank you to our AMAZING One SMALL Step HOSTS of 2017
Angela Draper – Sudbury, ON
Kim Obsniuk – Stonewall, MB
Belinda Jones – Brampton, ON
Tammy Renwick – Grande-Prairie, AB
Elaine Johnson – Winnipeg, MB
Susanne Szabo MacDonald – Delta, BC
Penny Harper – Kingston, ON
Stacey Howard – Montreal Hampstead park, QC
Patricia Helie – Vercheres, QC
Jack and Amanda Gardner – Saint-John, NB
Stephanie Thomas – Calgary, AB
Kristin Simms – Happy Valley-Goose Bay, NL
Nikki Macauley – Niagara Falls, ON
FPWR Canada co-hosting the walk with families – Ottawa, ON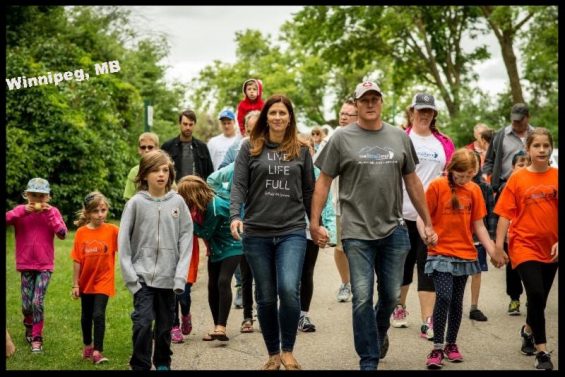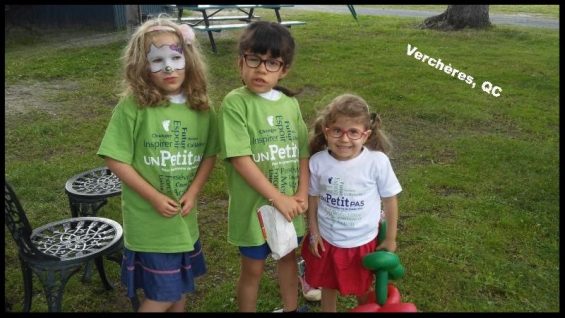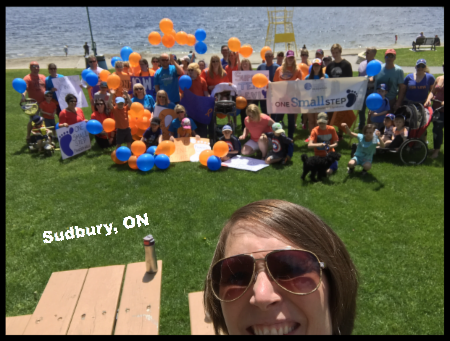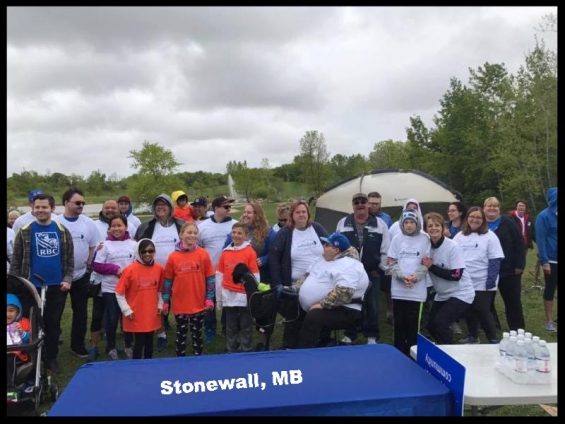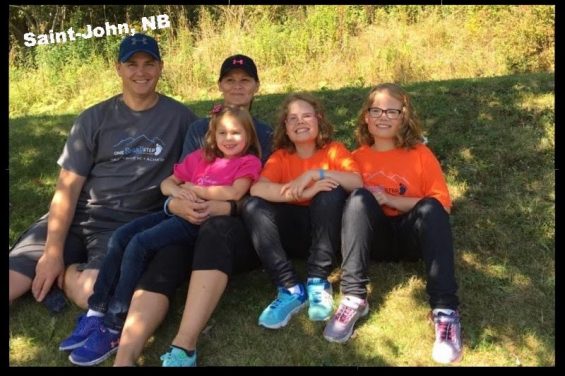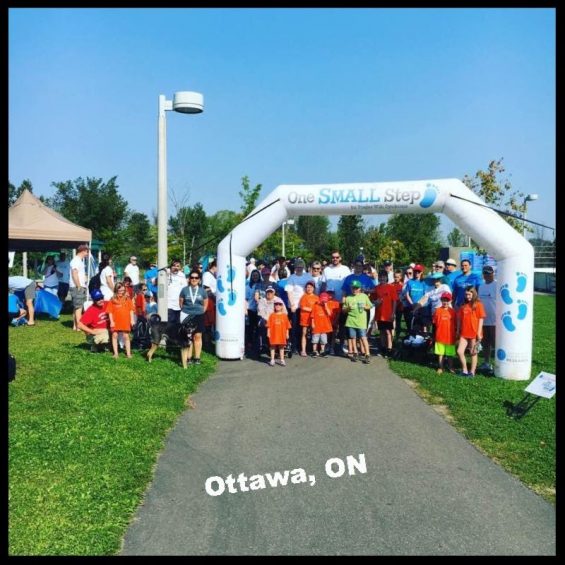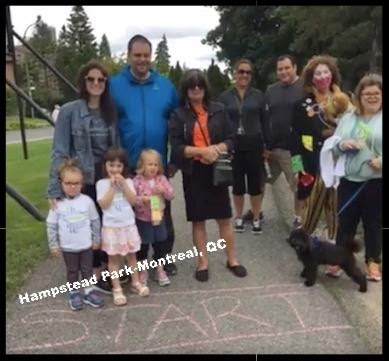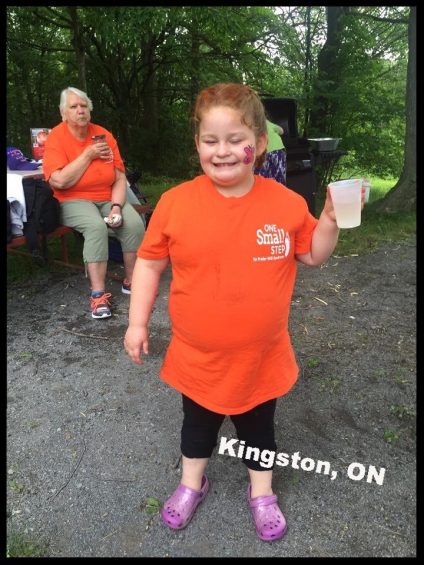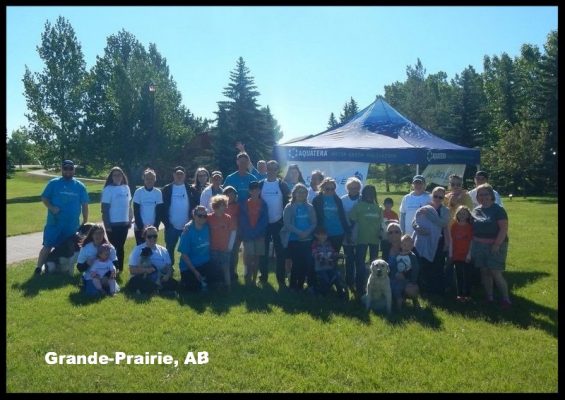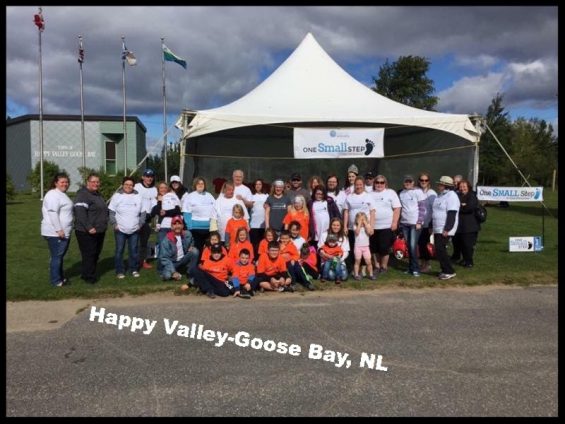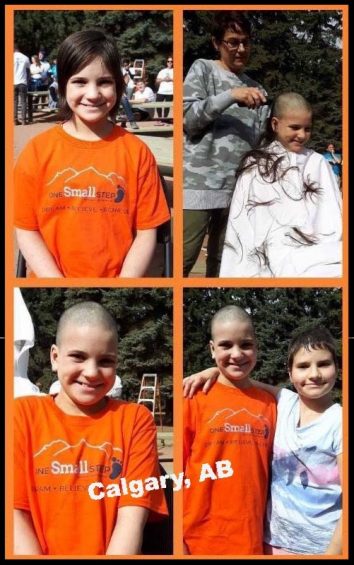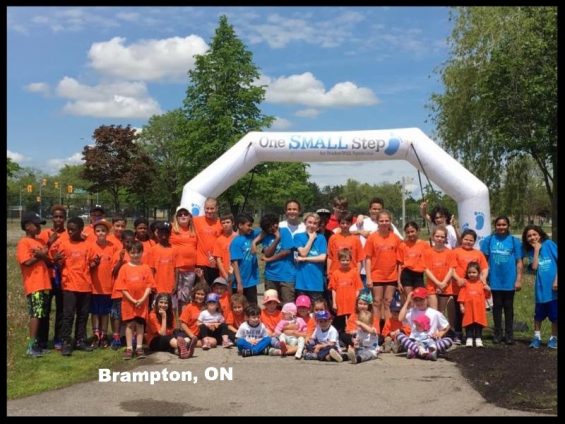 ---
Chance to win a trip to VEGAS!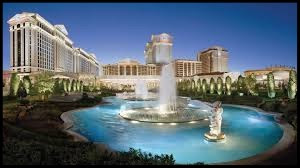 Do you want to win a trip to the 2018 FPWR USA National Conference?
Yes, of course!
BPA has generously agreed to sponsor a trip for two to the 2018 FPWR USA National Conference at Ceasar Palace in LAS VEGAS! This trip includes airfare, hotel accommodations, and Conference fees – a value of $2500 CAD.
Now here's what you need to do to be eligible:
The promotion is for Canadian residents only.
Open a fundraising page on www.onesmallstep.fpwr.org and choose a walk in your area, or, open a fundraising page under Virtual Fundraiser, Canada.
On your fundraising page, raise $500 (or donate $500) (or more).
For every $500 raised the name of the person who opened the fundraising page will be entered into a one-time only Grand Prize draw. For example, raise $1,500 and you will have 3 ballots entered into the prize draw.
The prize must be accepted as awarded and is non-transferable. The winner will be announced after the draw has been completed.
The draw will take place on December 1, 2017 in Toronto. The process will be as follows:
Each person who has opened a fundraising page and raised a minimum of $500 will be assigned a ballot. All ballots will be compiled by Carole Elkhal, FPWR Canada One SMALL Step Coordinator. One ballot from all ballots entered will be drawn.
There will be two witnesses to confirm the draw was completed as planned.
The winner will be notified personally via email and then officially announced via our social media network to all who participated.
Please Note:
By entering, the entrant and any entity involved, accepts any decision of the organizers as final and no correspondence will be entered into and that the rules may be changed at any time entirely at the organizers' discretion. The entrant further indemnifies and holds harmless the organizers, FPWR Canada and their officials against any claim of any nature whatsoever in respect of this promotion. By entering, the winner authorizes the organizers to publish their name.
Any personal information received during this promotion will not be used for any purpose other than the prize promotion. FPWR Canada will destroy all information received once the promotion draw has been completed and verified and the winner notified.
The prize promotion will not be eligible for FPWR Canada staff or any member of the Board or officials of FPWR Canada.
---
FPWR Canada 9th Annual Golf Tournament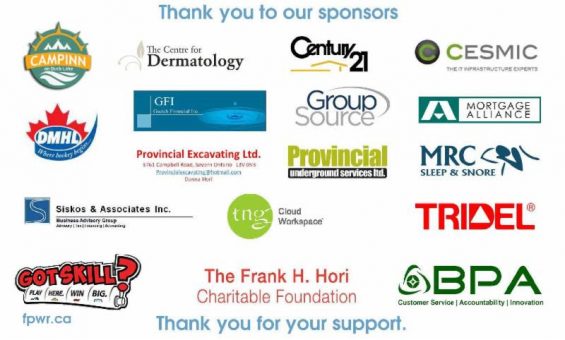 On Sunday, September 19 Tad Gacich, FPWR Canada Board of Director, held his 9th annual golf tournament for PWS research. 75 golfers attended the golf tournament at The Club at Bond Head Golf Course. It was a beautiful sunny day, golfers enjoyed the scenic course, lunch, prizes, putting hole contest, and dinner. Thank you to the all the sponsors and golfer for their support in raising over $23,000 for PWS research.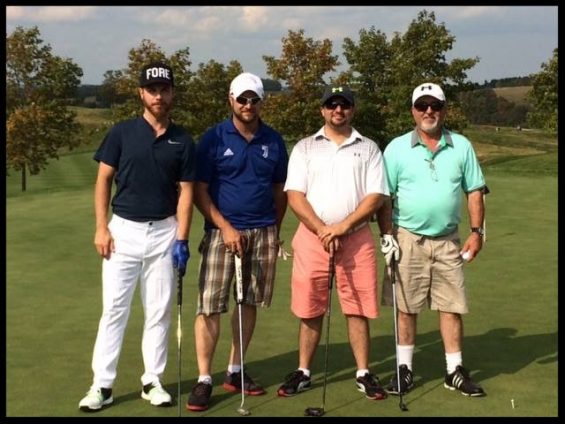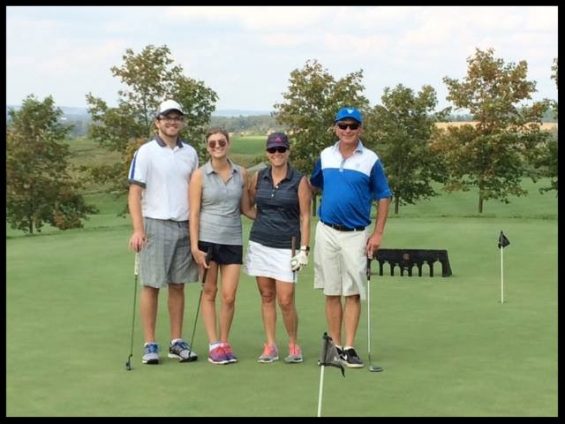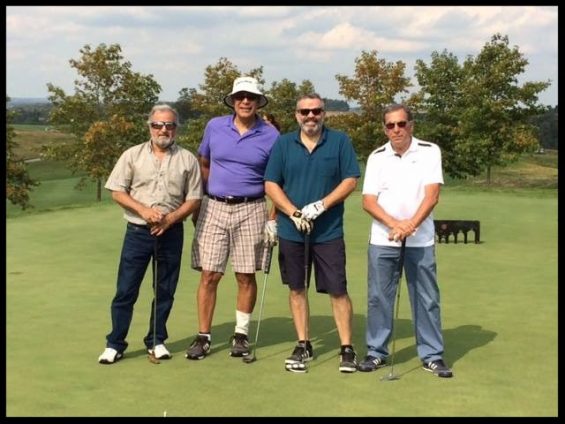 ---
Calgary Golf Tournament-Drive, Chip and Putt!
Brooke Gibson, FPWR Canada Board of Director, and Tonia Pope hosted the first annual charity golf tournament for PWS in Calgary. It was an epic event filled with golf, food, friends and fun. Held on Saturday, September 9 at the Strathmore Golf Club, The Drive, Chip and Putt raised over $20,000 for PWS research. Brooke and Tonia had a great time putting together the golf tournament they have already booked for next year, Saturday September 8, 2018. Mark your calendars everyone!
---
Special events held in 2017
Dancing for PWS. First Richmond Hill Dance-A-Thon!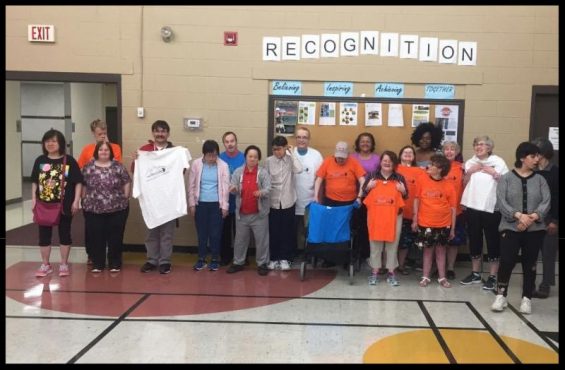 Irene McDougall hosted her first Dance-A-Thon. Brian, Irene's husband was the DJ and everyone had a great time dancing for PWS. They played lots of oldies which everyone loved. They had a Tim Horton's raffle and sold some snacks and drinks. Irene raised over $600. Everyone enjoyed themselves. Irene is planning another Dane-A-Thon next year and is hoping that more group homes will join in the fundraising fun and raise even more money for PWS research!
---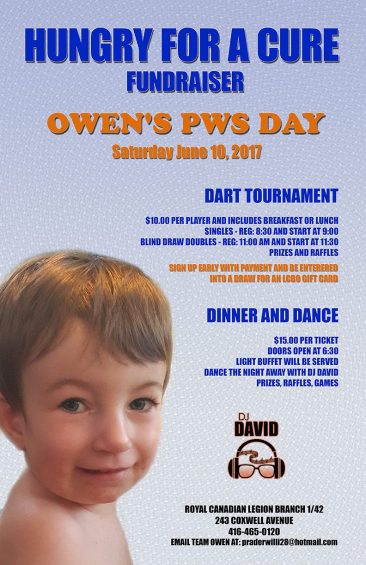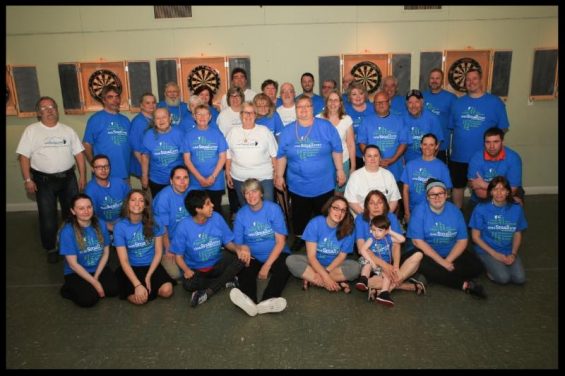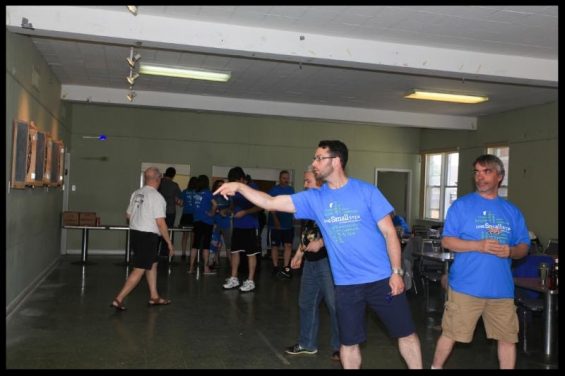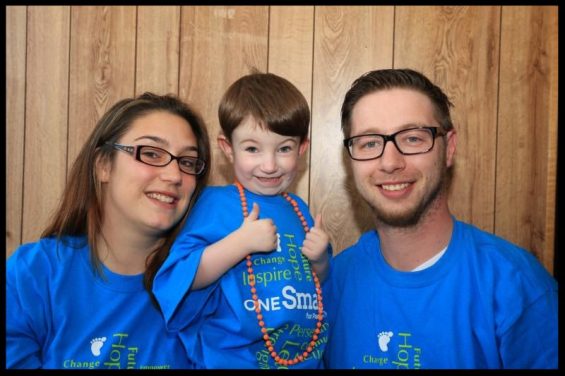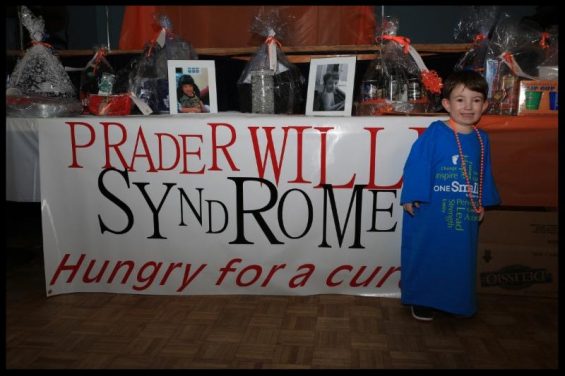 Amber Lynn, mother to Owen (4 year old with PWS), co-hosted a fundraiser to raise money for research to help all PWS families. The day started with a dart tournament and they held a dinner and dance in the evening. Amber and her team of volunteers (Irene O'Donell and Cindy White) raised over $6,013.00.
---
Garage Sale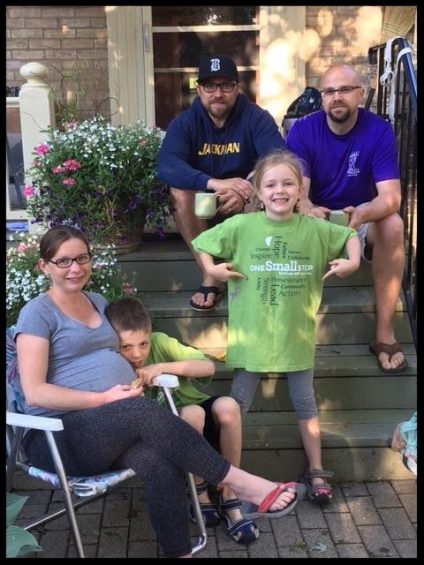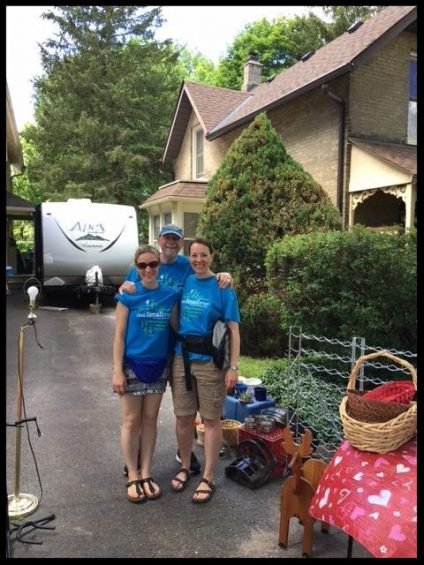 In June Jamie and Laura Birnie's family hosted a yard sale to raise funds for traise funds for the Foundation for Prader-Willi Research Canada.
Thanks to their family's generous contributions, of both items to sell and their time, they raised $650.00!
---
Highlight from the Live Life FULL Saskatoon Gala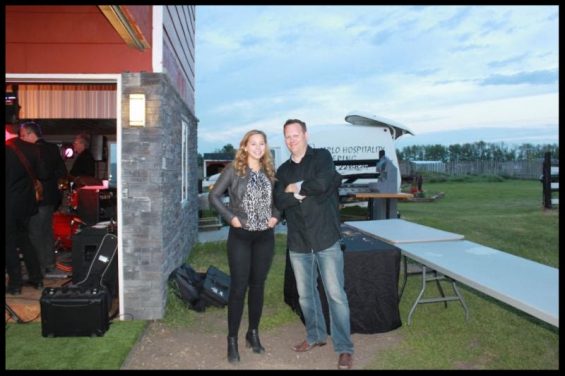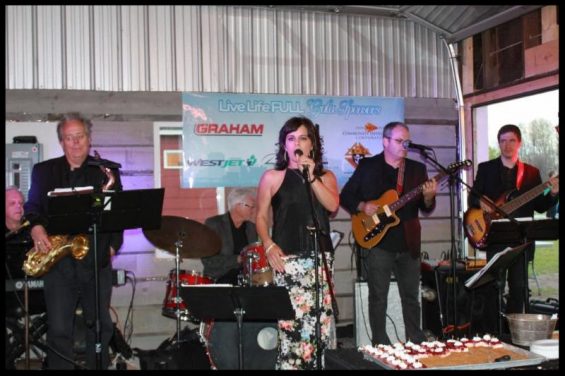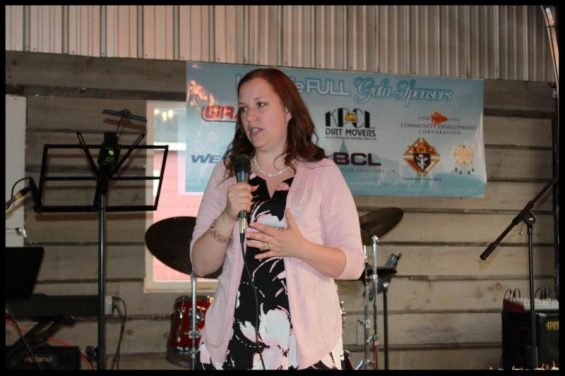 On June 10, Jen & Glen Olauson hosted Live Life FULL Saskatoon Gala in support of FPWR Canada.
Held at the beautiful Circle H Ranch, the event included live music, bbq supper, raffles, and silent auction. Jen and Glen raised $9,000 for PWS research.
---
Highlight from the Live Life FULL Guelph Gala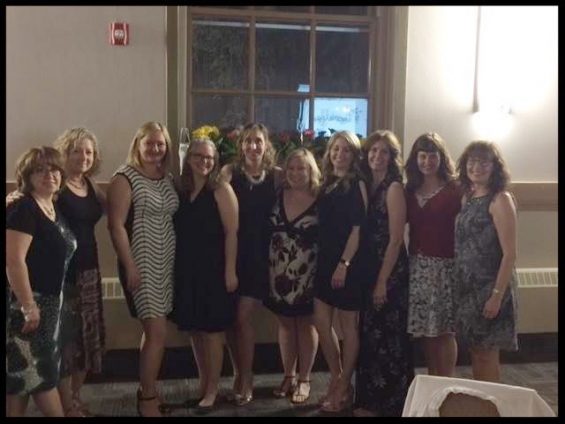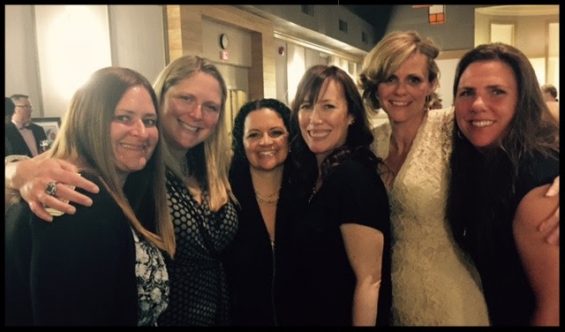 On June 2, 2017 Ryan and Sarah Kelly hosted the 8th Annual "Live Life Full" Gala in Guelph ON. It was a great evening that consisted of informative presentations, Live Auction, Silent Auction and Live Entertainment featuring the "Dave Murphy Band".
We are so amazed with the support we receive year after year in our community. We had just over 200 people attend and we raised $40,000 for FPWR Canada.
Our 10 year old daughter Clare has Prader-Willi Syndrome and our 7 year old daughter Neve has Down Syndrome. Once again, Mark Giroux one of FPWR Canada's board members, put together a very informative presentation that highlighted the challenges of PWS, and also tied in our other theme which was Celebrating the Abilities of all Individuals with Special Needs.
Our keynote speaker was Jack Jones, and he did an amazing job presenting our foundations objectives and reflected on the challenges that our children face. In addition, we spoke about the wonderful programs and support our community provides not only for our girls but for the many other individuals living with special needs.
Our objective has always remained the same, Raise awareness, Raise Funds and Celebrate all Individuals with Special Needs.
---
Hungry for Hockey Special Event!
For more information, to register as a player or sponsor a player please visit:
http://www.fpwr.ca/news-events/events/hungry-for-hockey/
---
Toronto Live Life FULL GALA! – Coming in November!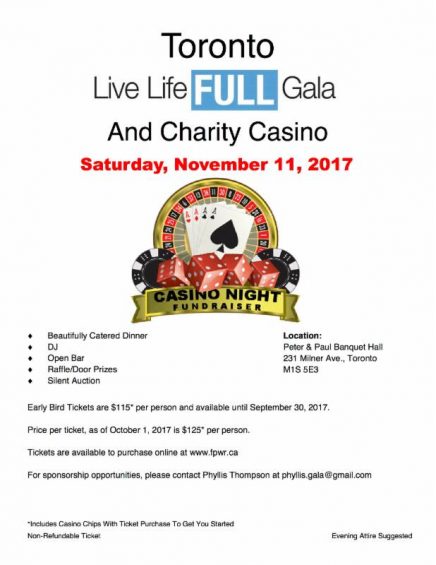 For more information or to purchase tickets please visit:
http://www.fpwr.ca/news-events/toronto-live-life-full-gala-charity-casino/
OPWSA 2017 Conference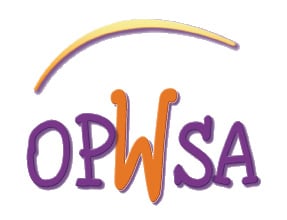 REGISTER NOW: 2017 OPWSA Conference
October 14 & 15
The OPWSA Fall Family and Caregiver Conference is a great weekend of learning, information sharing, networking, peer support and fun, including wonderful programming for individuals with PWS and their siblings.
The Saturday conference will cover topics on:
Funding and services available for families with PWS
Behaviour support and interventions
Exercise and physical activity opportunities
Health supervision and an introduction to the PWS Clinic
Estate planning
We will be holding our Annual General Meeting (AGM) over lunch on Saturday.
There will also be a Saturday evening event at the SilverCity Oakville & VIP Cinemas which is located right beside the hotel. Individuals in the Kids Program will be able to see a movie, while parents can mingle in the VIP lounge. The costs for the evening event are not included in the ticket costs for the conference.
On Sunday, the conference will be parent led. Panels of parents will be talking about nutrition and food security, living arrangements for your child and being an effective advocate, as well as a moderated Q & A.
DATES AND TIMES:
Saturday, October 14, 2017 – 8:30am-3:00pm
Saturday, October 14, 2017 – 6:30pm-9:30pm (Optional Evening Social)
Sunday, October 15, 2017 – 8:30am-12:00pm
LOCATION:
Saturday – Haber Recreation Centre
3040 Tim Dobbie Dr.
Burlington, ON
L7M 0M4
Saturday Optional Evening Social – SilverCity Oakville & VIP Cinemas
3531 Wyecroft Rd.
Oakville, ON
L6L 0B7
Sunday – Sandman Hotel Oakville
3451 South Service Road West
Oakville, ON
L6L 0C3
COST:
General Conference
General Conference 2-Day – $85
General Conference SATURDAY ONLY – $70
Kids Program
Kids Program 2-Day (ages 0 – 6 years) – $25
Kids Program SATURDAY ONLY (ages 0 – 6 years) – $20
***Please note that for kids under 6, it is expected that families provide their own volunteer (parent, grandparent, friend, etc.) to look after their child in the Kids Program.***
---
Recurring Monthly Donations… You won't even feel it!
Join the FPWR Canada Giving Program and help stop the endless hunger for children with Prader-Willi Syndrome. For less than a dollar a day you can support research to help our kids Live Life FULL without the continuous thought and feeling of hunger. Make your monthly donation today by clicking on the DONATE button on www.fpwr.ca!