The FPWR Canada board is comprised of parents of people with PWS as well as community professionals. The FPWR Canada board has a 'fundraising' board policy, which means that each board members commits to a target of raising $10,000. The current list of FPWR Canada board members are:
President & Chairman | Vice-President | Treasurer | Board Members
PRESIDENT & CHAIRMAN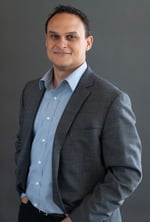 Jack Jones
Jack Jones is the founder and CEO of Collabinate, a technology business created with the belief that when people work together, they accomplish great things. Collabinate helps software companies add collaboration and social features to their products. Prior to founding Collabinate, Jack spent 15 years in leadership roles in various technology companies ranging from three person startups to household names like IBM and Motorola.
Jack attended the US Military Academy at West Point, and studied Computer Science at Northeastern University. He currently lives in Brampton with his wife Belinda, his son Jordan, and his daughters Izabella and Brooke, who has PWS. The family has hosted several One SMALL Step walks for FPWR.
VICE-PRESIDENT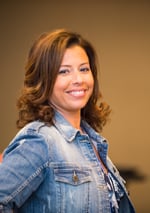 Tanya Johnson
Tanya Johnson graduated from University of Toronto. She is a Special Education Resource Teacher in High School and works with students of various abilities including, Autism and Developmental Disabilities. Tanya lives in Mississauga, ON, Canada with her husband Keegan and 2 boys, Dante (PWS) and Denzel.
Tanya is the co-founder of FPWR Canada and founder of the One SMALL Step Walks which has become an international event and has raised over $3 million for the PWS Research. Tanya has played a key role in uniting families around the world to come together as "ONE" PWS community in order to eliminate the challenges of PWS.
TREASURER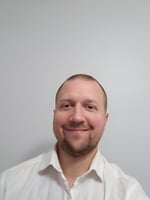 Mike Sims
Mike Sims has over 10 years of experience in various accounting and finance roles, ranging from reporting to project work and is currently the Director of Accounting at Teranet Inc, a privately held company operating across Canada, and is responsible for leading the accounting & financial systems teams as well as integrating the financial systems and accounting functions of business acquisitions.
Mike holds a CPA, CGA designation and graduated with an Honours Bachelor of Commerce from Laurentian University. He lives in Ajax with his wife Susan, and daughter Kiera, who has PWS and son Declan.
BOARD MEMBERS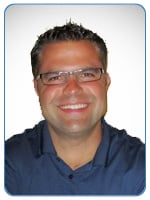 Mark Bagatto
Mark Bagatto is the Director of Sales for Aurora Importing, where he has had a variety of sales and account management positions since joining Aurora in 2018. Mark has been a sales executive since 1996 with expertise in retail, marketing and package goods. Mark is also an honours graduate of the Sheridan College Business program. Mark lives in Mississauga with his daughter Madeline and son Michael.
Tad Gacich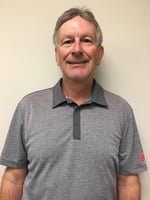 Tad Gacich is the President and Owner of Gacich Financial Inc., which he considers a one stop shop for financial planning. He is an entrepreneur at heart and helps the "little guy" manage risk, save taxes and accumulate wealth for a secure future. Born and raised in Toronto, Tad attended McMaster University and obtained his B.A/Bsc.
While at McMaster Tad started a window washing business and sold it when he graduated in 1986 for $5,000. Tad went on to the University of Ottawa where he obtained his law degree. In 1991, Tad joined London Life which launched his career as a financial advisor. Tad has obtained his designations of Chartered Life Underwriter, Chartered Financial Consultant and Certified Financial Planner.
Today, he works in Aurora and is active with The Aurora Optimist Club and Chamber of Commerce. He lives in Newmarket with his wife, Lynn and their children, Nicole and Connor.
Marco Del Cane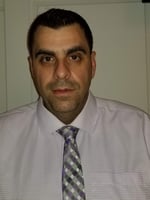 Marco Del Cane is a Senior Import Analyst at Livingston International , North America's number one company focused on customs brokerage and compliance. He has been an important consultant in his domain for the past 20 years and is considered a pillar in his field of expertise.
Marco lives in Montreal, QC with his family wife Carole Elkhal, son Christopher and daughter Giulianna who has Prader-Willi Syndrome. He hosted many events for FPWR Canada including walks, Galas and Conferences and is an important figure of the PWS community in Quebec and across Canada. Together with his wife they have raised, so far, over 200K for PWS research.