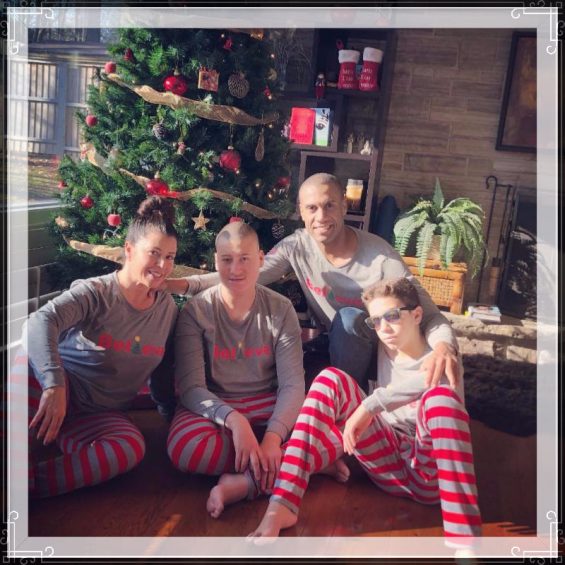 New Years is a time for reflection and setting goals…
I can't believe it has been 14 years since receiving the diagnosis of Prader-Willi Syndrome. I know every family will never forget diagnosis day. For us, we were sitting at McMaster Hospital on my husband's 30th birthday when we were given news that would change our lives forever. What we didn't know is how we would react, what we do and how we would survive this new path. Keegan just started a company and I was a teacher. We really had no idea what to do but we did make a choice that day. We decided to "choose to believe" that we could make a difference in Dante's life. A few months later, I booked a park and we decided to host a walkathon that we called, 'One SMALL Step'. We connected with a few like-minded parents and one year later, FPWR Canada was born in 2006. Our PWS community started to grow and gain momentum. One walk turned into a few more walks, then a gala, then a golf tournament and then a few more walks. As the years went on, we met creative and determined families all over the world at different conferences who joined our mission (to eliminate the challenges of PWS through research). Our one walk turned into 65 walks, multiple galas and golf tournaments all over the world. It has been an incredible journey that resulted from that one choice we made in the hospital 14 years ago.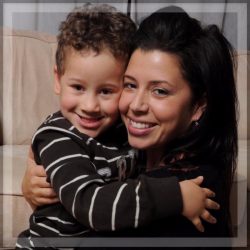 Dante has taught our family more than I could ever imagine. We've had our ups and downs like any family and we have made so many mistakes along the way but the past 14 years have shaped who we are. It has pushed us to do more. It has given us a purpose and enriched our lives.
Because of Dante, I became a Special Education teacher and I LOVE my job more than anything.
Because of Dante, our family has learned about patience, perseverance and determination.
Because of Dante, we have learned how to let go and focus on things that matter.
Because of Dante, we laugh louder and we dance like no one's watching.
Because of Dante, we eat healthy and exercise daily.
Because of Dante, his 12 year old brother, Denzel is writing a speech about over coming challenges and is becoming an empathetic and kind-hearted young man.
Because of Dante, we have met Michelle Obama and Bill Clinton.
Because of Dante, we have made friends all over the world that help us deal/cope with the daily challenges and that inspire us to keep going.
Because of Dante, we have worked with other families to run events and raise millions of dollars to fund PWS research so that all people with PWS can live happy and FULL lives, free of anxiety.
Dear Dante and all of his friends with PWS: Thank you! I am forever grateful to you for making me a better person and for helping me discover strengths I never thought I had. I promise to continue to look for answers and to inspire families to find their hidden strengths because our PWS community is made up of SUPERHEROS and I know that together we WILL eliminate the challenges of PWS.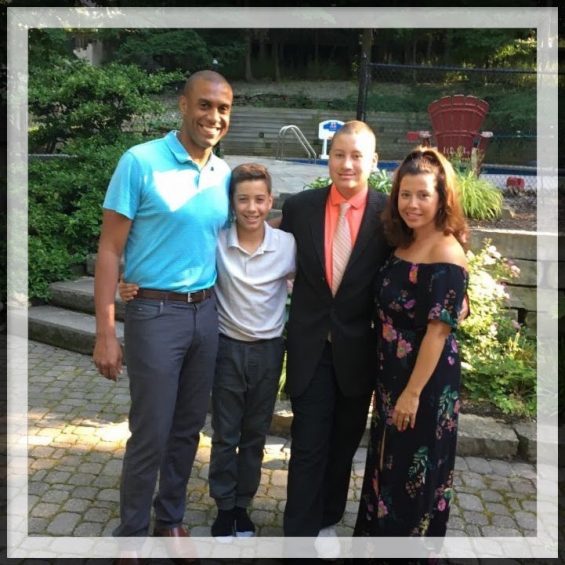 GOALS for 2019….
I recently attended an FPWR conference in Vegas and it gave me so much hope along with real action I plan to take this year. 2019 is going to be amazing – are you ready?
This year is going to start with our first Scotiabank Raptors Raffle for PWS. One lucky winner will win 6 platinum tickets to see Canada's team take on Indiana Pacers on March 26. Tickets will go on sale from Jan 3-March 15. You can purchase tickets at fpwr.ca or directly from a ticket seller (aka – awesome PWS family).
*If you sell 50 raffle tickets, you will get your conference ticket for FREE! Please contact Michelle Cordeiro if you are interested in becoming a ticket seller.
I have also decided to run my very first Live Life FULL gala on May 3 (thanks Michelle Corderio for inspiring me – Michelle has run 10 amazing galas and she is helping me every step of the way). Another big thanks to many family and friends who have already reserved a table. Tickets go on sale soon and this event will sell out by March so get your tickets early. https://www.fpwr.ca/news-events/toronto-live-life-full-gala/
*For any PWS family that sells 2 tables of 10, they will get one gala ticket for FREE!
And last but not least, we have an amazing committee of PWS moms that are planning a family PWS conference on May 4. Dr. Hamilton from Sick Kids will share information about GH, our submission to the government AND a new clinical trial that will be taking place right here in Toronto. Elizabeth Roof will also present on Behaviour management and how to reduce anxiety. More details coming soon! https://www.fpwr.ca/news-events/events/national-research-conference/
I know daily struggles can be tough but I also know that every time I connect with another family, run an event or attend a conference, it gives me energy and hope to keep going. And I know that I couldn't do all of this without your help. Because of you, FPWR is thriving, thank you for choosing to believe in our mission. Take some time to reflect, set some goals and hope to see you soon. You are never alone, feel free to reach out with a new idea or join us at one of our events in 2019 and Happy NEW YEAR!
Regards,



Tanya Johnson
FPWR Canada, Vice-President and Co-Founder